Taaffes Castle are the only venue in Carlingford to provide both live bands and live DJ and guarantee reserved areas.
Reserve an area for your Stag party today! Packages available for groups of 10+
Plan Your Stag Party in Carlingfords top venue – Taaffes Castle! We are located in the heart of one of Irelands most popular Hen Party destinations!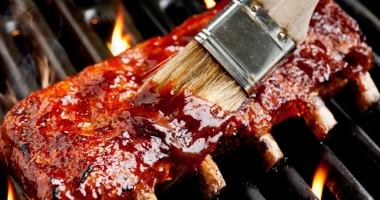 MEDIEVAL BBQ Carlingford
Nothing feels better then relaxing after a long day of activity then sitting out in the sun with a cold beer in one hand and the smell of charcoal in the air.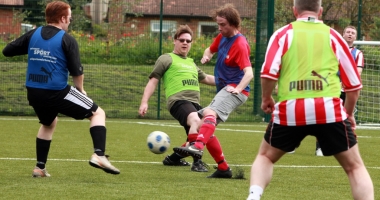 5-A-SIDE FOOTBALL Carlingford
This is a great way to break the ice for groups that don't each other all that well! It will provide plenty of drama and rivalry to keep the competition going.
Divide into groups and may the best team win!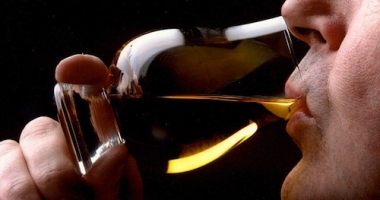 Cooley Whiskey Tour Carlingford
What better way to kick off a wild stag weekend than with a tour of the Cooley Whiskey distillery? Learn all about the distillation process and the history of the drink itself.
Release the inner farmer in you and have fun down on a Carlingford farm! Dress as a farmer for the day and help milk the cows. Perfect for City people who want to feel like a country person for the day!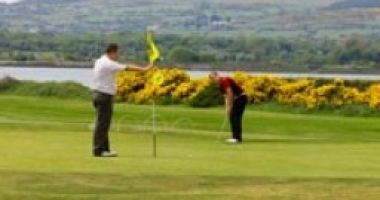 Golfing Carlingford
Carlingford has on its doorstep, one of the countries finest Golf Courses –Greenore Golf Club! Greenore Golf Club is an 18 hole Championship Links Course & welcomes groups & golfing societies. Other courses are also available.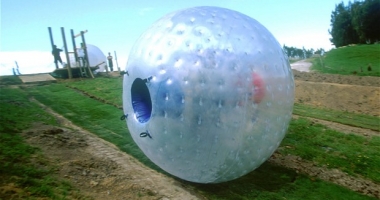 Zorbing Carlingford
Zorbin' at Carlingford Adventure! Body Zorbs are shaped like a doughnut, each player places the ball over their head wearing two shoulder straps to the back and two toggles for the hands to the front. It allows the player to walk, run, bump or roll. A great laugh that will leave you exhausted!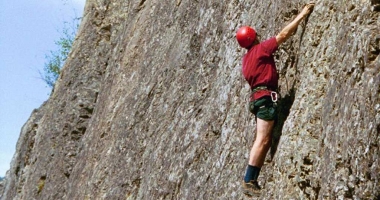 Rock Climbing Carlingford
Carlingford Adventure Centre offer you the opportunity to test your rockclimbing skills on a real rock face about 30ft high with with multiple climbs. A brilliant activity that will leave you with a great sense of achievement..
For some lads… A Stag Party just isnt a Stag Party without a Stripper! We can assure you that we will provide you with an absolute beauty to entertain your Stag…. After all, its HIS party!!!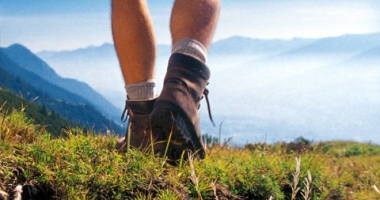 Hill Walking Carlingford
We are perfectly located at the foothills of the Cooley mountains – a perfect startpoint for your hill walking adventure. We are also a short drive from the beautiful Mournes.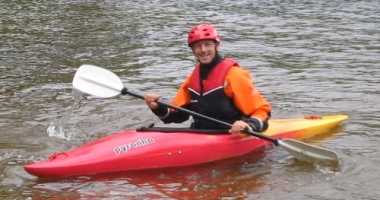 Kayaking Carlingford
Take in the scenery while on Carlingford Lough, where you can relax and breathe in the fresh air or you can team up and play fun games. The seals are known to make an appearance from time to time!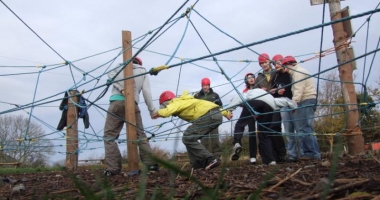 Obstacle Course Carlingford
Challenge yourself with many different challenges and try and beat each others high score! While doing this, you will get wet and dirty, but that's all part of the fun!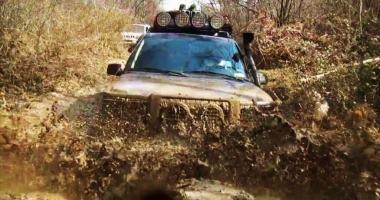 Off Roading Carlingford
For the adrenaline junkies out there, off road driving could be just the activity for you. Whatever your level of driving ability, you are sure to get a rush out of this fast-paced extreme sport as you weave your way through the treacherous trails in a powerful all-terrain vehicle.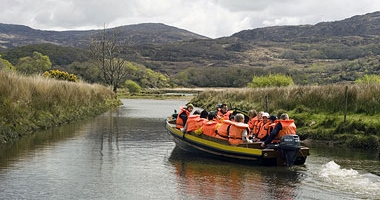 Off Shore Boat Tour Carlingford
Fancy something more relaxing and scenic? Explore the Carlingford coast by boat and take in the breathtaking views. Make sure you take lots of photos because this is something that you will not want to forget!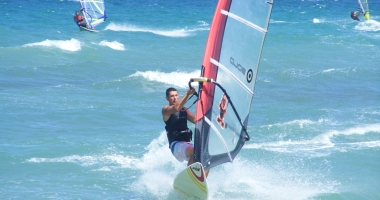 WIND SURFING Carlingford
The rush of adrenalin as you feel your board start to take off across the water, your body comfortably balanced against the power of the rig, the sun on your back, the breeze in your face, is an experience hard to match, and up until recently was the privilege of the few who had endured the pain of the steep curve of learning to windsurf. Perfect for the exciting adrenalin rush Stag party!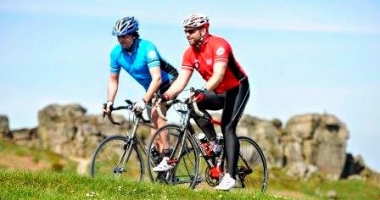 CYCLING PATHS Carlingford
Cycling is a great way to see Carlingford. As us about our cycling offers!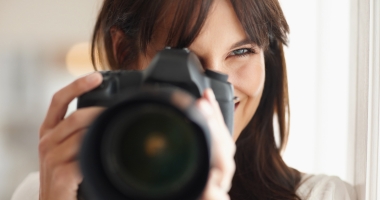 SHADOW PHOTOGRAPHER Carlingford
For those of you that want to capture every moment of your Stag Party (or just the censored ones!!!) We can arrange a Shadow Photographer to do this! The photographer will operate in such a way that you wont even know he is there, allowing you and your party behave in a natural way without the glare of the camera!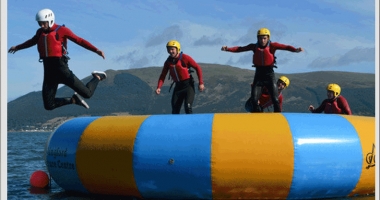 WATER TRAMPOLINE Carlingford
The trampolines are hugely successful and became one of the most requested activities in Carlingford.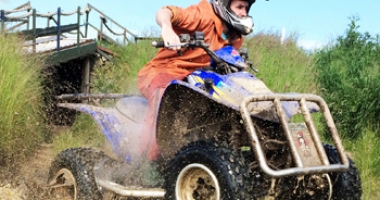 Quad Biking Carlingford
Your off-road driving experience starts here! Take a tour riding through our highly skilled, purpose built obstacle courses. The trails include an underground tunnel, overhead bridges, the river, muddy ditches, and a competitive speed course! These 4 wheeled all-terrain vehicles can tackle almost anything you need to get through.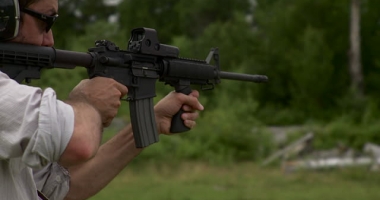 Rifle Shooting Carlingford
Have you the focus, a steady hand, and the hawk eyes needed? The all season Rifle range involves a target shoot, clay shoot and bell shooting challenge. We have targets to suit all experiences and ages of shooters. Full tuition is provided for this exhilarating sport. Look through your sight, concentrate, take aim and fire. You will be thrilled when you hit your first clay and sound your first bell!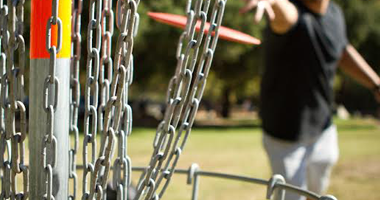 FRISBEE DISC GOLF Carlingford
Frisbee Disc Golf is the new sport that is taking the world by storm! This 9 hole course will test your skills much more than throwing to your friends. With obstacles such as trees, ponds and corners to aim, doge and spin your way around, everyone has a chance of being the winner!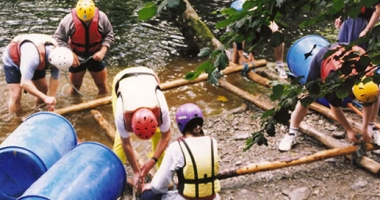 Raft Building Carlingford
Work in teams to design, build and launch your perfect desert island escape rafts. This is a great team-building activity that's sure to get the lads fuelled up for an adventurous weekend….or just work together to sabotage your oppositions' raft. Whatever floats your boat!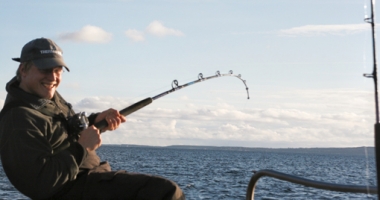 Sea Angling Carlingford
Wind down for a few hours with some shore or boat angling. There are plenty of spots along Carlingford's sea-line to relax and to catch a bite!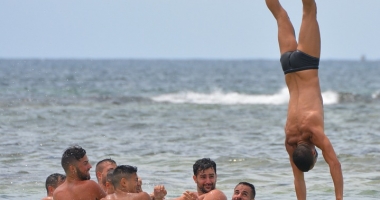 Swimming Carlingford
Carlingford is a great place for some good refreshing swimming to wake you up and recharge the batteries after a night on the town. With many great swimming locations along the coast, this is always a good way to start off the day.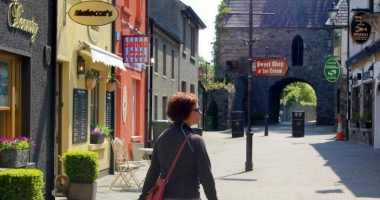 Walking Tour Carlingford
We offer Guided walking tours of the historic village of Carlingford in the beautiful Cooley Peninsula.
Spend the afternoon visiting some of the finest venues, specially chosen by our team giving you a tour of the peninsula.
You will receive a cocktail & shot in each of 3 venues and the event will last approx. 3 hours.
This activity costs €35 per person & we can add food to this package for a small charge.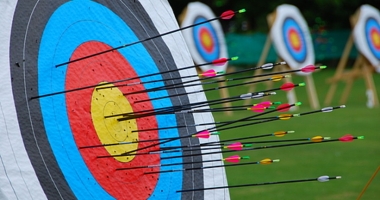 Archery Carlingford
Become Robin Hood for a few hours by making Archery one of your Stag Party activities! This activity is guaranteed to get your adrenaline pumping and will have you working up a thirst in no time.
Definitely an activity for the more adventurous Stag party! So round up your band of merry men and get booking!!!
Also for an extra €12 a Head an indoor Banquet-Style BBQ heated and candle lit is available for your Stag party!
A wide selection of food is available such as Burgers,Southern fried Chicken, Potato Wedges, Baby boiled Potatoes cocktail sausages & a selection of side salads etc.. All you can eat! We also cater for Vegetarians!
For More Info Contact Us
Carlingford is packed with top quality restaurants. We strongly advise booking in advance & dealing with the restaurants directly.
The restaurants we would gladly recommend are:
Baytree Restaurant – www.belvederehouse.ie/bay-tree-restaurant.html
Ghan House – www.ghanhouse.com
Kingfisher – www.kingfisherbistro.com
The Oystercatcher – www.oystercatchercarlingford.com
Magees Bistro – www.mageesbistro.com
Here are sample menus from Carlingford's top 2 award-winning restaurants: